Elevate Destinations Joins ECPAT's Fight Against Child Trafficking
by Signing the Tourism Child-Protection Code of Conduct
(Boston, January 13, 2015) – Elevate Destinations will join ECPAT-USA in efforts to end child slavery and
trafficking by signing the Tourism Child-Protection Code of Conduct (The Code). Elevate Destinations is
the sixth tour company in the United States to sign The Code. The Code is a set of guidelines, which
travel and tourism companies agree to implement to prevent instances of child sex trafficking. As a
signatory of The Code, Elevate Destinations will encourage travelers and suppliers to increase their
efforts to protect children from trafficking.
The International Labour Organization (ILO) estimates that there are 20.9 million victims of slavery
worldwide. At least 100,000 of those victims are American children that are commercially sexually
exploited, while another 200,000–300,000 are at risk each year. Thousands of children are trafficked
into the U.S. each year for sex and labor.
"We welcome Elevate Destinations into the family of companies implementing The Code," said Carol
Smolenski, Executive Director of ECPAT-USA. "Their efforts will send a strong signal to traffickers and
exploiters that their behavior is unacceptable to the tourism industry."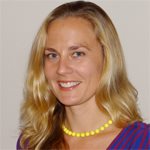 Katherine Redington: Associate Director, Program Development Elevate Destinations
"We are a company that takes the protection of a destination's environment, economy, culture, and
people seriously," states Katherine Redington, Elevate Destinations' Director of Donor Travel. "By
becoming a member of The Code, we are more closely aligning our company's values with our local
impact. We invite our industry partners to join us in the effort to protect people and places around the
As a signatory of The Code, Elevate Destinations will support a policy against the sexual exploitation of
children, educate their travelers, raise awareness on the topic, train their ground suppliers, provide safe
resources for reporting trafficking, and provide an annual report for The Code.
ECPAT-USA is the leading policy organization in the United States seeking to end the commercial sexual
exploitation of children through awareness, advocacy, policy, and legislation. ECPAT-USA is a member of
the ECPAT International Network, with offices in 78 countries. For more information visit
Elevate Destinations is a leader in eco luxury travel, creating new ways for travelers to make a difference
worldwide. The company was founded and operates as a social enterprise: philanthropy and positive
social and environmental impact are key to their mission. Elevate Destinations has pioneered the field of
donor travel and is able to provide responsible travel to any region of the globe. They encourage people
to travel sustainably and design each trip conscientiously, facilitating travelers to fully experience,
understand and protect destinations and the people who live there. http://elevatedestinations.com/